Tuesday Talks 06
Salı Söyleşileri kapsamında, Melda Tanrıkulu Aslan (ODTÜ ŞBP, 2006) "Rüzgar Enerjisini Planlamak: Türkiye Örneği " başlıklı bir sunum gerçekleştirecektir.
Etkinlik 15 Aralık 2015 Salı günü,12.30'da Kubbealtı'nda gerçekleşecektir.
---
Part of Tuesday Talks series, Melda Tanrıkulu Aslan (METU CRP, 2006) will realise a presentation entitled "Planning the Wind Energy: The Case of Turkey".
The event will took place on Tuesday 15th of December 2015 at 12.30 (Kubbealtı).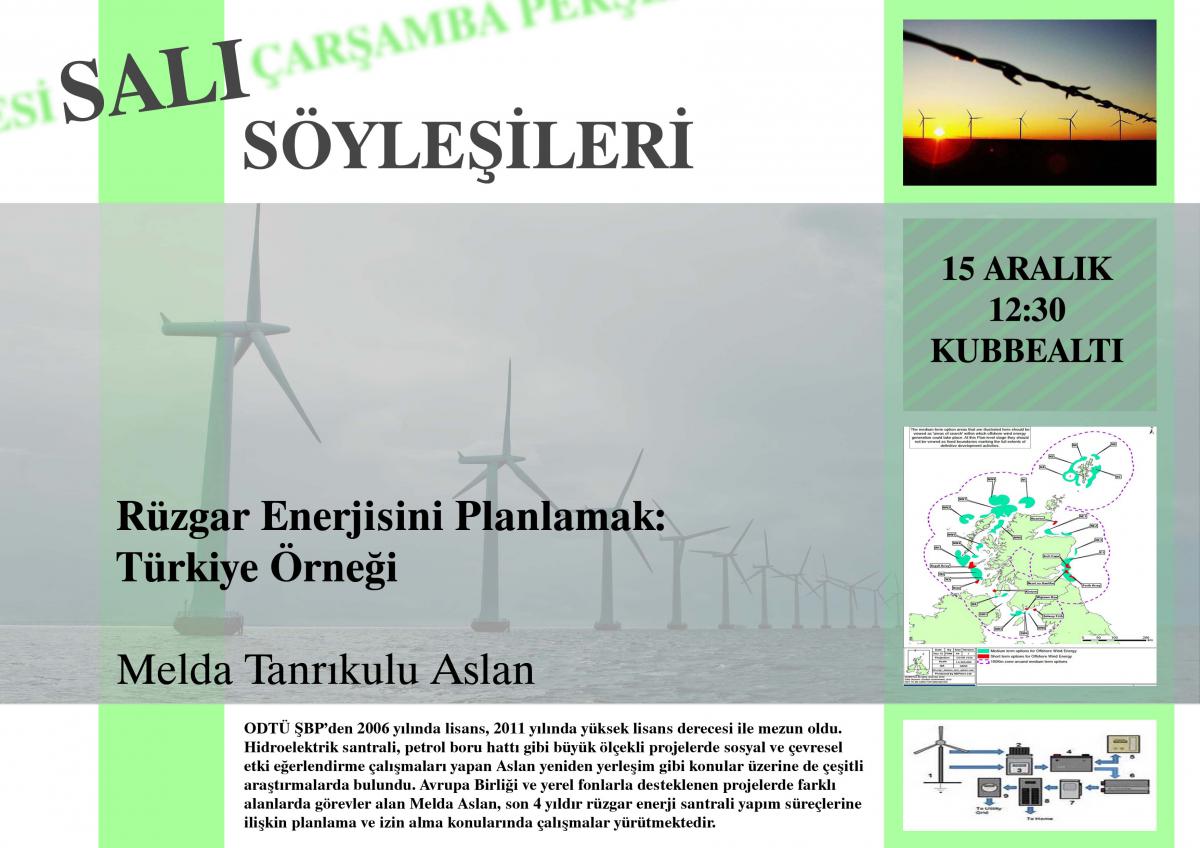 ---
Last Updated:
09/09/2020 - 18:03