Tuesday Talks 04
Salı Söyleşileri kapsamında, Yalçın Demirtaş (Uzman, Toplu Konut İdaresi Başkanlığı) "Türkiye'de Konut Üretimi: Devlet, Özel Sektör ve Kullanıcılar" konulu bir sunum gerçekleştirecektir.
Etkinlik 1 Aralık, Salı günü, 12.30'da Kubbealtı'nda gerçekleşecektir.
---
Part of Tuesday Talks series, Yalçın Demirtaş (Expert, Mass Housing Administration) will realise a presentation on "Housing Production in Turkey: the State, Private Sector and Users".
The event will took place on the December the 1st 2015, Tuesday, 12.30 at Kubbealtı.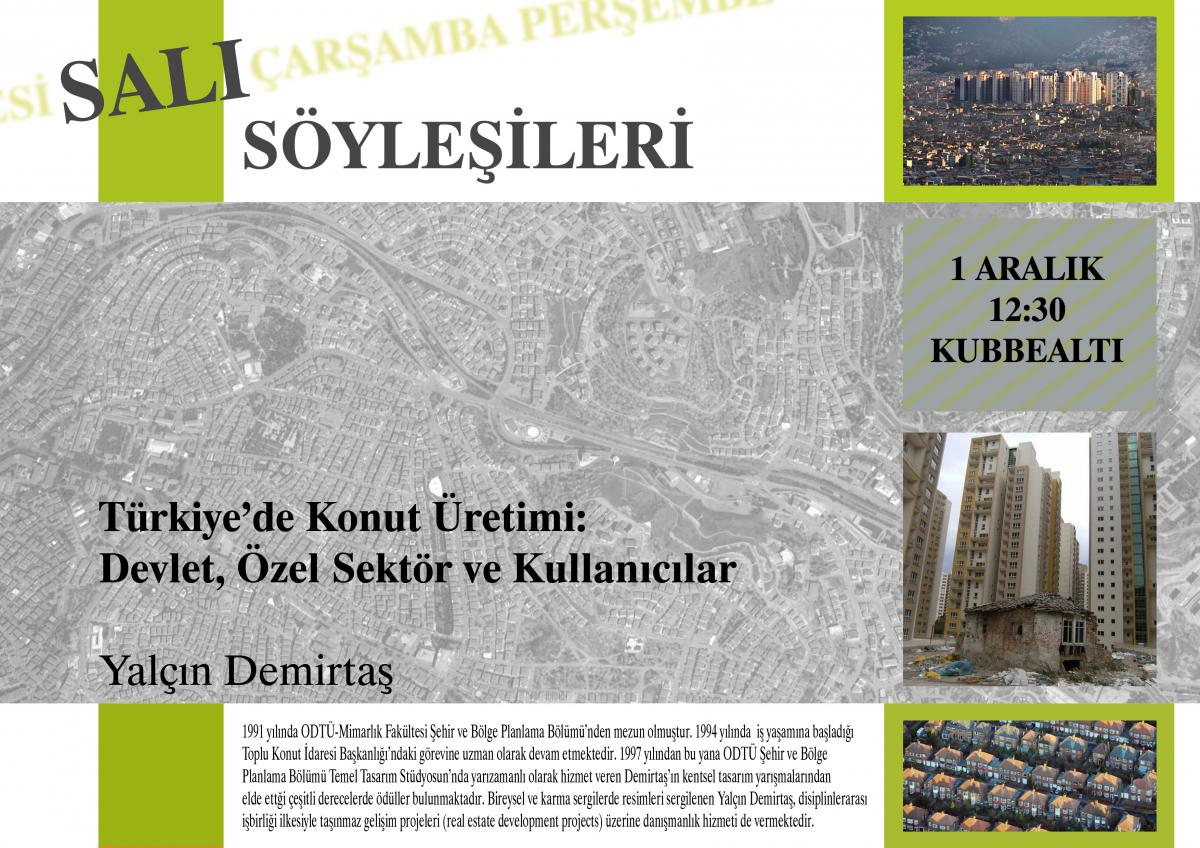 ---
Last Updated:
09/09/2020 - 18:03