Damla KARAGÖZ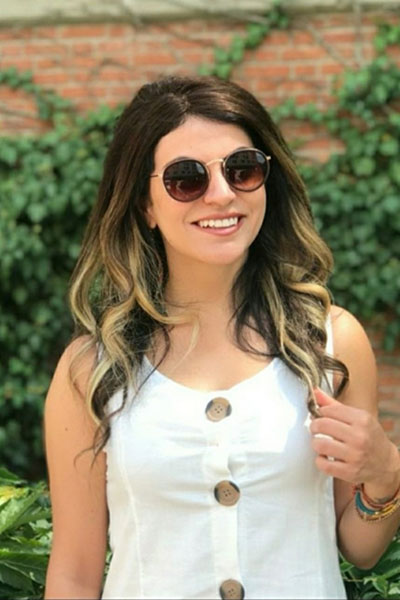 Address: Faculty of Architecture, Department of City and Regional Planning, New Building, Room: 305,
Middle East Technical University, Ankara, Turkey
E-Mail: dkaragoz@metu.edu.tr

Education
BCP Sociology
Middle East Technical University (Ongoing)
PhD City and Regional Planning
Middle East Technical University (Ongoing)
Researcher and Faculty of Sociology
PhD Student Bielefeld University, Germany (2019-2020)
MSc Urban Design
Middle East Technical University (2016)
BCP City and Regional Planning
Middle East Technical University (2013)
Research Interests: Urban Sociology, Migration, Urban Refugees, Socio-Spatial Integration, Socio-Spatial Cohesion, Urban Resilience, Energy Efficiency, Participatory Design and Planning, Sustainable Neighborhood Design, Social Capital, Place Attachment, Sense of Place, Environmental Psychology
Master's Thesis
An Assessment Of Energy Efficient And Climate Sensitive Urban Design Principles: Design Proposals For Residential City Blocks In Temperate Arid And Hot Humid Regions. (Supervisor: Assoc. Prof. Dr. Osman BALABAN, Co-Supervisor: Prof. Dr. M. Adnan Barlas)
Academic Experience
Associate Degree Ataturk University, Faculty of Economics and Administrative Sciences, Department Of Social Work (2016-2018)
Assisted Courses
CRP 101 Planning and Design Studio I
CRP 301 Planning Studio V
CRP 302 Planning Studio VI
CRP 401 Planning Studio VII
CRP 402 Planning Studio VIII
CP 501 City Planning Studio I
CP 502 City Planning Studio II
Publications
Books
Karagöz, D. (2018). Toplum Odaklı Kalkınma, Katlımcı Planlama ve Yaşam Kalitesi: Kars için Stratejik Plan Önerisi. Ankara: Ortadoğu Teknik Üniversitesi Mimarlık Fakültesi Yayınları.
Book Chapters
Gencer, T. E., & Karagöz, D. (2016). Mülteci Çocukların Mekansal ve Psiko-Sosyal Yoksunlukları : Kentsel Alanlarda Mülteci Çocuk Olmak.( Spatial and Psycho-Social Deprivations of Refugee Children: Being a Refugee Child in Urban Areas) A. Ç. Kavuncu içinde, Kentsel Güvenlik ve Çocuk Suçluluğu (s. 37-55). Ankara: Polis Akademisi Yayınları.
International Proceedings and Selected Publications
Karagöz, D. (2017) Design for Energy Efficiency and Climate Sensitivity in Urban Areas. Paper presented at 31st Annual Congress of Association of European Schools of Planning (AESOP), 11-14 July 2017, Lisbon, Portugal.
Karagöz, D.(2017) Kadın-mekan ilişkisinin şehir plancısı perspektifinden değerlendirilmesi: Herkes için mekan, . Paper presented at International Social Work Congress (USHK), 29-31 May 2017, Ankara, Turkey
Gencer, T.E; Karagöz, D. (2017) The Relationship Between Child And Urban Safety: Child-Friendly Safe Cities, The Online Journal Of Science And Technology, 2017,Vienna, Austria
Karagöz, D. Yılmaz, A. (2016). İklime Duyarlı Kentsel Tasarım Parametrelerinin Soğuk İklim Koşulları Açısından İncelenmesi, International Winter Cities Symposium, Erzurum, Turkey.
---
Last Updated:
11/10/2023 - 12:28