Open Lecture by Dr. Martin Steskal
Within the scope of CRP102 Basic Design and Planning Studio, Dr. Martin Steskal from Austrian Archeological Institute will give a lecture about the urban layout of Ephesus in antiquity for the studio's midterm project 'The Living Ruins: A Space of Flux'.
The City Series events organized by the studio are open for public participation. The zoom meeting information can be found on the poster.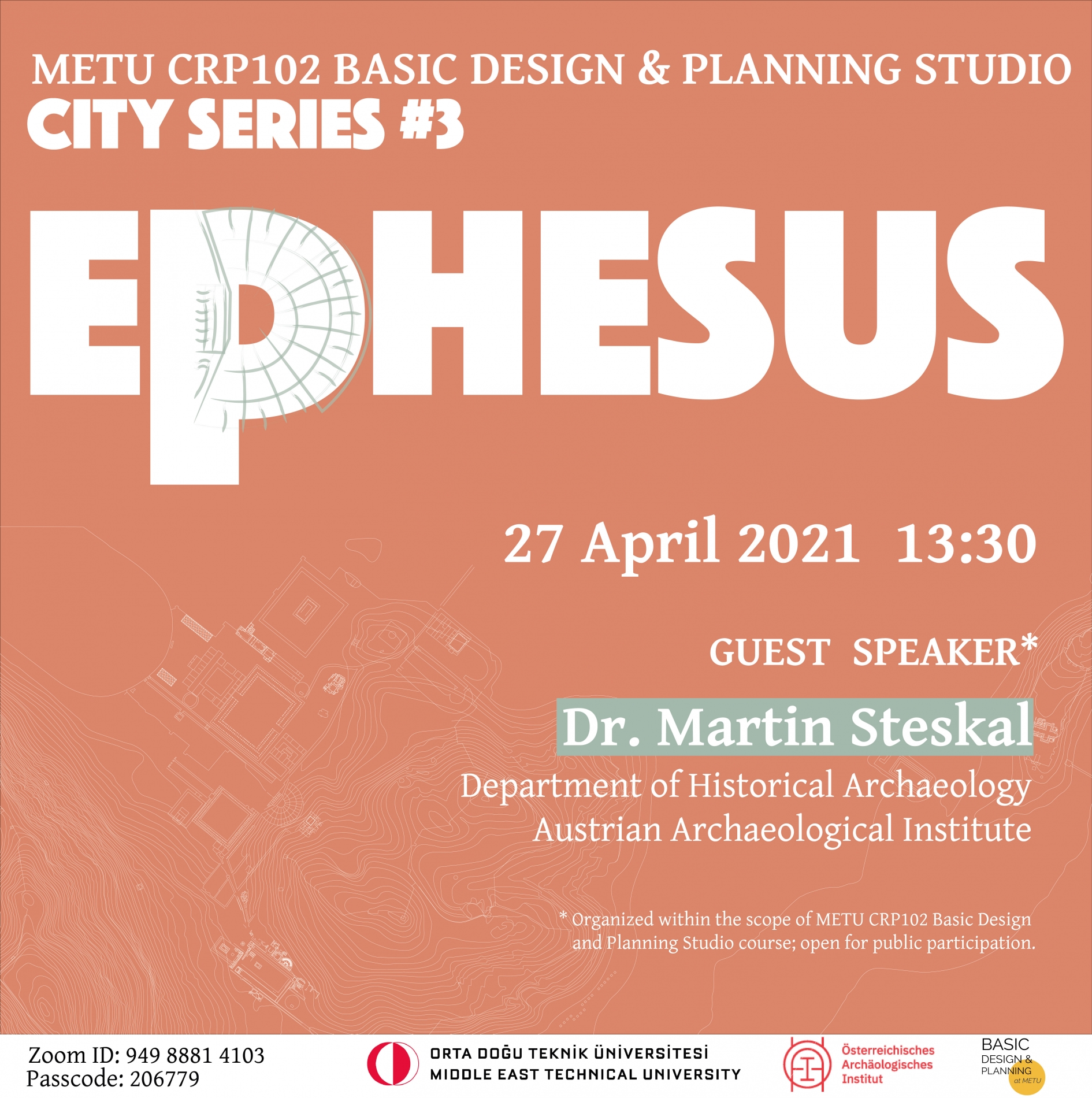 ---
Last Updated:
22/04/2021 - 16:31