Tuesday Talks 05
Salı Söyleşileri kapsamında, A.Faruk Göksu (ODTÜ ŞBP, 1984) "Önce düşle sonra planla: Özgün bir planlama deneyimi" başlıklı bir sunum gerçekleştirecektir.
Etkinlik 8 Aralık, Salı günü, 12.00'da Kubbealtı'nda gerçekleşecektir.
---
Part of Tuesday Talks series, A.Faruk Göksu (METU CRP, 1984) will realise a presentation entitled "Imagine first plan later: A unique planning experience ".
The event will took place on December the 8th, Tuesday, 12.00 at Kubbealtı.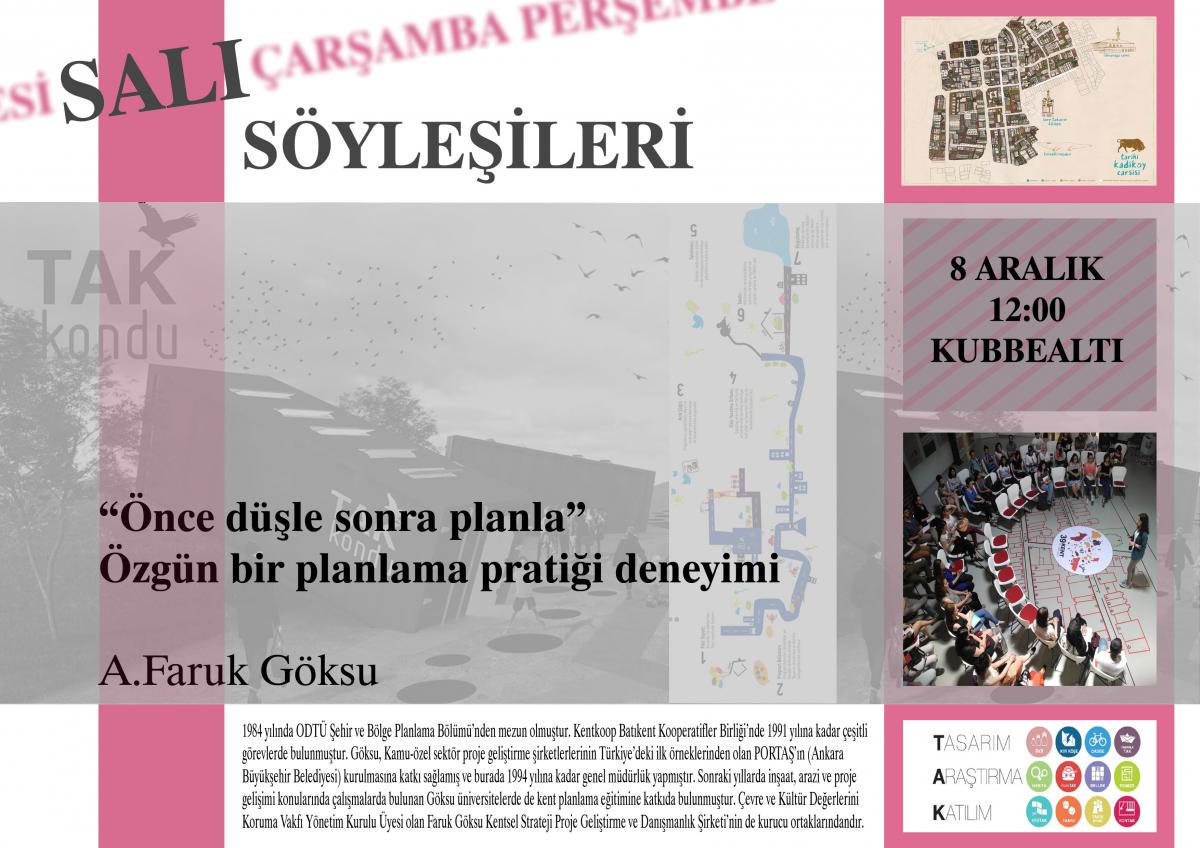 ---
Last Updated:
09/09/2020 - 18:03