Tuesday Talks 03
Salı Söyleşileri kapsamında, Melbourne Tasarım Okulu'ndan (Melbourne Üniversitesi, Avustralya) Dr. İdil Gaziulusoy "2040 için Vizyonlar ve Yollar: Düşük Karbonlu ve Dirençli bir Gelecek için Avustralya Kentlerindeki Dönüşümler" konulu bir sunum gerçekleştirilecektir.
Etkinlik 10 Kasım, Salı günü, 12.300'da Kubbealtı'nda gerçekleşecektir.
---
Part of Tuesday Talks series, Dr. Idil Gaziulusoy from Melbourne School of Design (University of Melbourne, Australia) will realise a presentation on "Visions and Pathways 2040: Transitions to Low-carbon Resilient Futures in Australian Cities".
The event will took place on the 10th of November 2015, Tuesday, 12.30 at Kubbealtı.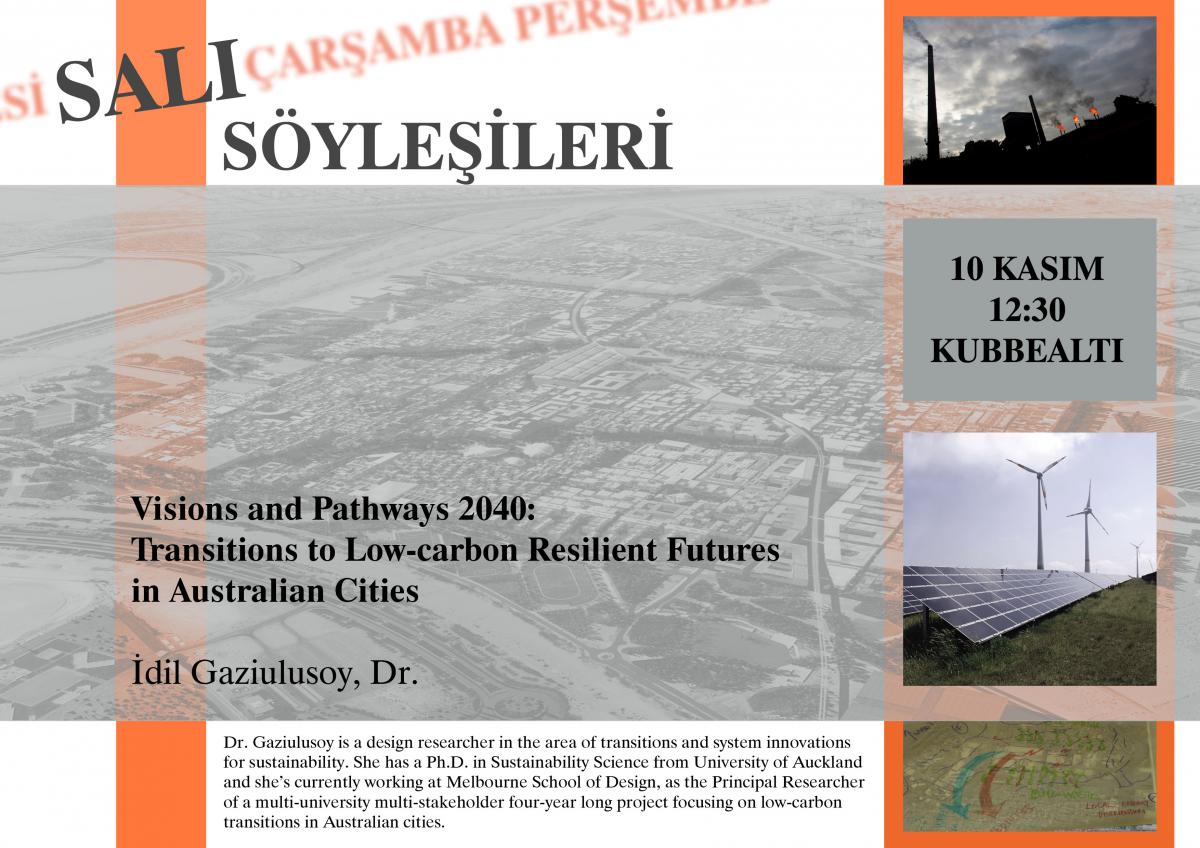 ---
Last Updated:
09/09/2020 - 18:04