Tuesday Talks 02
Salı Söyleşileri kapsamında, fakültemiz Kentsel Tasarım Yüksek Lisans Programı'nda görevli Yard. Doç. Dr. Olgu Çalışkan "Şehircilikte Yeni Kuşak Tasarım Denetimi: Parametrik Kodlama 2.0" konulu bir sunum gerçekleştirecektir. Sunum, 2014-15 Akademik Yılına ait Kentsel Tasarım Stüdyo Çalışmaları Seçkisi'yle sonlanacaktır.
Etkinlik 3 Kasım, Salı günü, 12.00'da Kubbealtı'nda gerçekleşecektir.
---
Part of Tuesday Lunch Hour Talks Asst. Prof. Dr. Olgu Çalışkan, member of Urban Design Graduate Program will realise a presentation on "A New Generation of Design Control in Urbanism: Parametric Coding 2.0". The Presentation will be accompanied with a discussion on examples from 2014-15 academic term urban design student projects.
The event will took place on the 3rd of November 2015, Tuesday, 12.00 at Kubbealtı.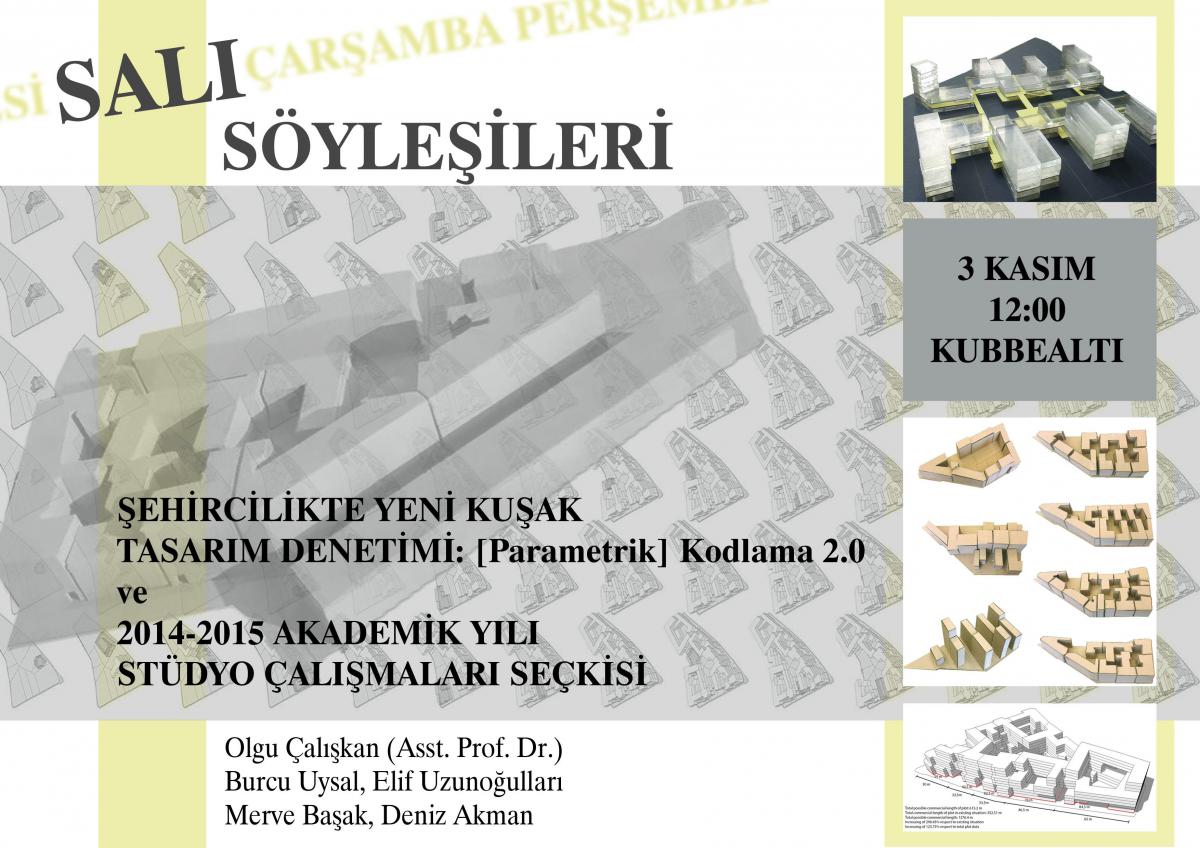 ---
Last Updated:
09/09/2020 - 18:04